Teaching has been made more challenging these days. With the current pandemic situation, schools are encouraged to be more adaptive to virtual learning. However, with tons of learning tools and resources available online, sometimes it could get overwhelming as to what to use.
Upgrade your online class with these digital learning tools that you can use for free!
To begin with, here are some useful tools and programs that teachers and learners can enjoy using during online discussions, activities, and collaboration. Facilitate better learning interaction and communication with these apps and sites that you can use for free.
Kahoot! is a game-based educational platform that teachers and students can use for formative assessment and enrichment activities. Through this digital learning platform, teachers can create own questionnaires, discussions, and surveys that will complement their academic lessons.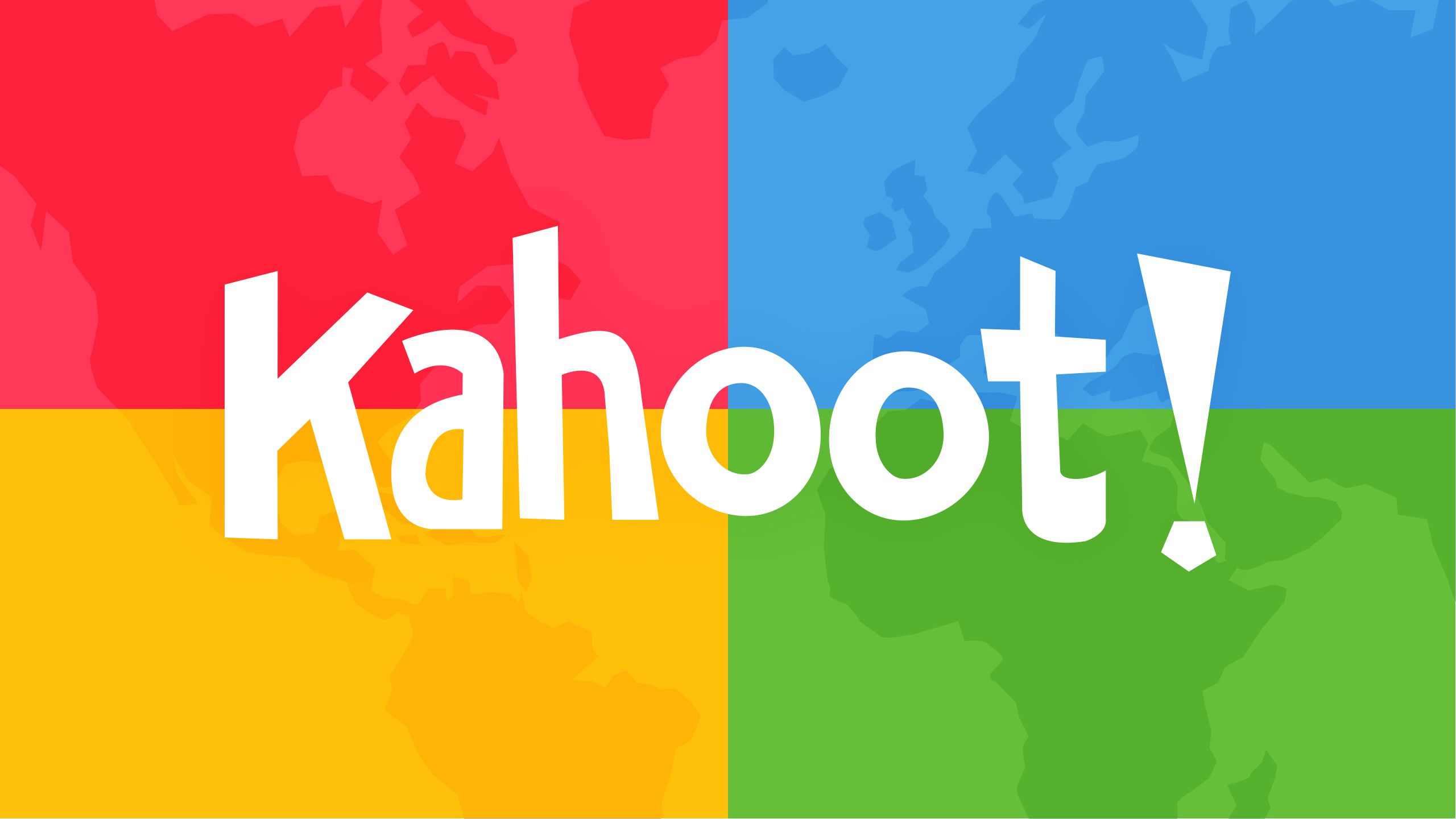 The materials created by teachers using Kahoot! can be played by students altogether or on their own. It can be downloaded through its app or can be used using its website.
How to use Kahoot!
Create a Kahoot! account.
Choose what activity would you like to let your students do: quiz, discussion, or survey.
Create a learning game by adding titles, questions, answers, and images.
Once you're done, launch the game. Send a link or give the pin code to your students for them to play together or on their own.
Similar tools to Kahoot! :
Gimkit / AhaSlides/ Quizizz/ Wooclap/ QuizUp/ Quizalize/Quizlet
Mentimeter Word Clouds
"What are the words that usually come to your head when you hear the word…" Surely, you've heard or even used that statement to elicit ideas from your students, right? But how do you creatively do this online? That's the purpose of word clouds. Also known as wordle, word collage, or tag clouds, Word Clouds allow your students to share insights and answers altogether. Interestingly, this digital tool will collect the data, highlight the most common answers, and present it in a way that everyone can understand.
How to use Word Cloud:
Create a free account at mentimeter.com.
Start a new presentation.
Choose a slide type.
Add the question that you want your students to answer.
Share the link to students or give them the code.
Similar Tools to Word Cloud:
WordArt, Worditout, Tagcrowd, Tagxedo, Wordle
Hangman
One of the overly-used vocabulary-game by many individuals is Hangman. The main goal is to guess the word within the given time limit. This is especially helpful in unlocking difficult terminologies or introducing new topics to students.
How to create an online Hangman:
Visit hangmanwords.com/create
Enter the word that you want your students to guess.
Click submit and then send the link to your students.
Puzzel.org
Want to gamify your activities? Check out puzzel.org and see a wide array of puzzles that you can create for your students – like a crossword puzzle, word search, jigsaw, word scramble, matching pairs, memory game, scavenger hunt, and many more!
How to create your own puzzles:
Visit puzzel.org/en/
Hover around the landing page and choose what activity you would like to create.
Fill in the necessary information needed for your game – questions, answers, etc.
Send the link to pupils.
Mindmup
One of the favorite graphic organizers used by teachers is the mind map. It is a diagram that shows the relationship and hierarchy between words and information to piece up the whole idea. The teacher can similarly do this online using Mindmup.
Mindmup is an online tool that creates mind maps for free and store them in the cloud. This can be best utilized when students are brainstorming, outlining, and presenting ideas.
How to create Mindmup:
Visit mindmup.com
Click "Get Started"
Creating an account is optional but if you want to store created mind maps and access special features, it's best to create an account.
Toggle around the interface and design you're the mind map with your students. Illicit ideas and organize information with them using graphic organizers, branches, and special notes.
Similar Tools to Mindmup:
Canva, Venngage, Bubbl.us, Creately
Cryptogram
Cryptograms have been long used by teachers to develop logic and higher-order thinking skills among students. This is done by unlocking important pieces of the encrypted text to learn the mystery code. Cryptograms can be used as springboards for the class or brainteasers to motivate learning.
How to create your own cryptogram:
Enter the title of your cryptogram puzzle
State the phrase that you want your students to decode
Choose the character style that will be replaced in your code
Give hints
Click "Create my Puzzle" and share the link to students.
Similar Tools to Cryptogram:
Kidzone.ws, Wordles, Edu-games.org
Word Scramble Maker
Another classic vocabulary-building activity that is assigned to students is word scramble. Through this, students can practice their spelling and master difficult terms. Assign online scramble words for students to unlock using Word Scramble Maker.
How to use Word Scramble Maker:
Encode title of your activity
List down the words that you would want your students to unlock
Click "Assign this Worksheet" or send the link to students.
Word Search Maker
Create your own word search game for your students to answer. Word Search is not only a good way to familiarize difficult terms, it is also a proven exercise to keep the brain and eye coordination.
How to create your own Word Search:
Visit thewordsearch.com/maker
Key-in the title and description of your activity.
Enumerate the words that you would like your students to find and then click "Save Puzzle"
Once done, send the link to your students.
Whiteboard – Ziteboard
For years, the chalkboard has been the companion of many teachers. However, given the current online situation, can teachers still scribble ideas and do "chalk-talk discussions"? Yes. Online whiteboards are now used by many teachers to present real-time discussions to students.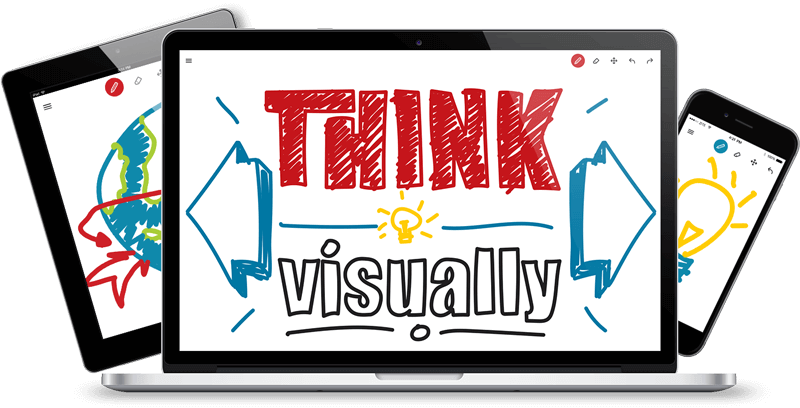 How to use online whiteboard:
Google has developed its own interactive whiteboard – Jamboard – as part of the G Suite family. However, if you don't have gsuite accounts, you may use Explaineverything's Whiteboard or Ziteboard.
Visit ziteboard.com
Click "Start Drawing Now"
Register and Create New Board to share with your students. You may also add images and invite people to interact with your whiteboard.
Poll Everywhere
Polls are often used to assess the thoughts, opinions, and feelings of the participating body. As teachers, this can be of great help in assessing what the pupils learned and felt during the online class. By extrapolating generalities in ratio or within confidence intervals, there is immediate feedback with regards to the teaching-learning process. Encourage pupils to air-out their opinion and feelings online through Poll Everywhere.
How to use Poll Everywhere:
Create an account as a presenter at polleverywhere.com
Click "Create" and then choose among the seven poll types available.
Encode your question or the poll that you want your students to answer.
Share the link to students and get instant results right after.
Similar Tools to Poll Everywhere:
Facebook/Messenger Poll, Google Survey Form/ Zoho Survey
---
Surely, this year's teaching-learning process is quite challenging but I'm certain that these digital resources and those available online will be of great help to students learn better despite the distance.
Do you know other easy-to-use online teaching tools that we can add on the list? Comment them down below!