Every island in the world offers a great and amazing experience to those who take the time to explore and marvel at its natural wonders. But with so many islands to choose from, have you ever wondered what country has the most number of islands? Coming from the archipelagic paradise of the Philippines, it is easy to claim that the country has one of the most number of islands in the world. But, did you know that the "Pearl of the Orient" only ranks seventh in terms of island quantity? What country do you think has the most number of islands in the world? Any guess?
List of countries with the most number of islands in the World
Here are the top ten countries with the most number of islands in the world:
Greece (6,000+)
While it remains a debate whether some islands would pass for the minimum size of an island, Greece earns the tenth spot with an approximate number of 1,600 to 6,000 islands in all. However, despite this number, only 166 of these islands are inhabited by people. Crete is its largest island, followed by Euboea, Lesbos, and Rhodes. Greece is known for its white sand beaches and Greek islands that provides a unique experience to those who would like to visit the country.
United Kingdom (6,289)
The national mapping agency for Great Britain – Ordnance Survey – was able to map around 6,289 islands belonging to the United Kingdom which mostly belongs to Scotland. This number of islands includes all overseas territories, Skye, Orkney, Fair Isle, Lindisfarne, Mersea, Isle of Wight, Herm, Anglesey, Lundy, and Bryher. If we get to include the British Isles, the United Kingdom would have a total of 6,806 islands in all!
Japan (6,853)
I probably sucked so badly at geography because I spent my whole life believing that Japan is a country composed of one big island. Well, thanks to my walking-atlas workmate I learned that Japan is one big archipelago with 6,853 islands. About 430 of these islands are inhabited though only the big four main islands are known to many: Honshu (where Tokyo is located), Hokkaido, Shikoku, and Kyushu. Note that Japan also has a couple of manmade islands and about 200 volcanoes distributed around the archipelago; hence, the earthquakes experienced by the country.
The Philippines (7,641)
In case you missed it, Philippines got more than 7,107 islands. According to the recent estimate of NAMRIA or the National Mapping and Resources Information Authority, Philippines has now 7,641 islands in all! These islands are then clustered into three major groups: Luzon, Visayas, and Mindanao. Philippines is known worldwide for its world-class beaches, tropical climate, and rich culture and ecosystem.
Australia (8,222)
Based on the reports given by Australia's Tourism, the only continent country has over 8,000 islands! These islands are distributed in Western Australia (3,747), Queensland (1,955), Tasmania (1,000), Northern Territory (887), and South Australia (346). While kangaroos and koalas and known to live harmoniously with the people of Australia, the country also boasts of rich wildlife and ecosystem with numerous species of flora, fauna, reefs, forests, and deserts.
Indonesia (17,508)
Based on the estimate of CIA World Factbook, the Republic of Indonesia has 17,50 islands wherein mostly volcanic islands located in Southeast Asia with some territories in Oceania. It is to note that Indonesia is the 14th largest country in the whole world in terms of land area. These islands in Indonesia are known for their beautiful beaches, volcanoes, limestone cliffs, and rich biodiversity. For this reason, the country remains one of the top destinations for travelers in the world.
Canada (52,455)
With 52,455 islands recorded by Statistics Canada, Canada claims the fifth spot with the most number of islands in the world. Baffin Island is the biggest among them with 195,927.93 square miles. Out of these islands, around 30,000 (The Thirty Thousand Islands) are located within Georgian Bay – which makes it one of the largest archipelagos in fresh waters. Only 129 of these islands are named while 250 remain uninhabited by people.
Norway (55,000
Norway has so many islands that the country totally had a hard time counting exactly the number of islands along the coastline of Norway. This northern European country has over 55,000 islands of which Spitsbergen is the largest and the only inhabited island in Svalbard.
Finland (179,584)
Finland has around 179,584 islands of which 98,050 of these are within the 188,000 lakes of the country. According to the Finnish Tourism Body, only 455 islands are permanently settled by people.
Sweden (221,800)
Did you guess it right? 'Cause I didn't. Who would have thought that this country would have this total number of islands?! 221,800?! Insane, right? Well, actually, out of this number, the majority of the islands in Sweden are uninhabited. In spite of that, the country's capital is also an archipelago on its own with fourteen islands connected to the mainland with over fifty bridges. It is the world's island capital – also renowned around the world as a great spot for swimming, fishing, and extreme water sports.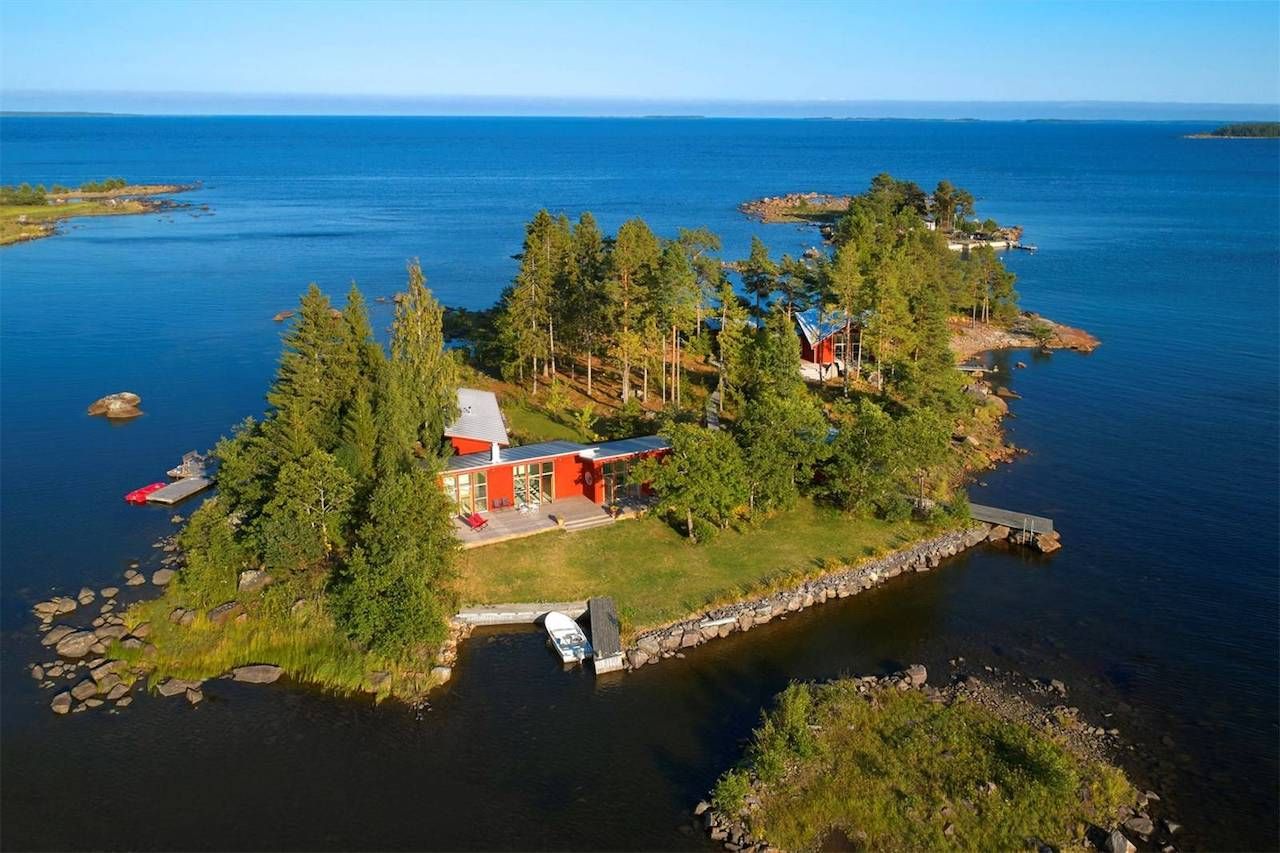 Have you been to some of the islands of these countries? What's the next island to visit on your list? Share, share, share! See me on Facebook and Instagram for more random Fun Facts and travel reflections!
---
Also, read some more fun facts here: